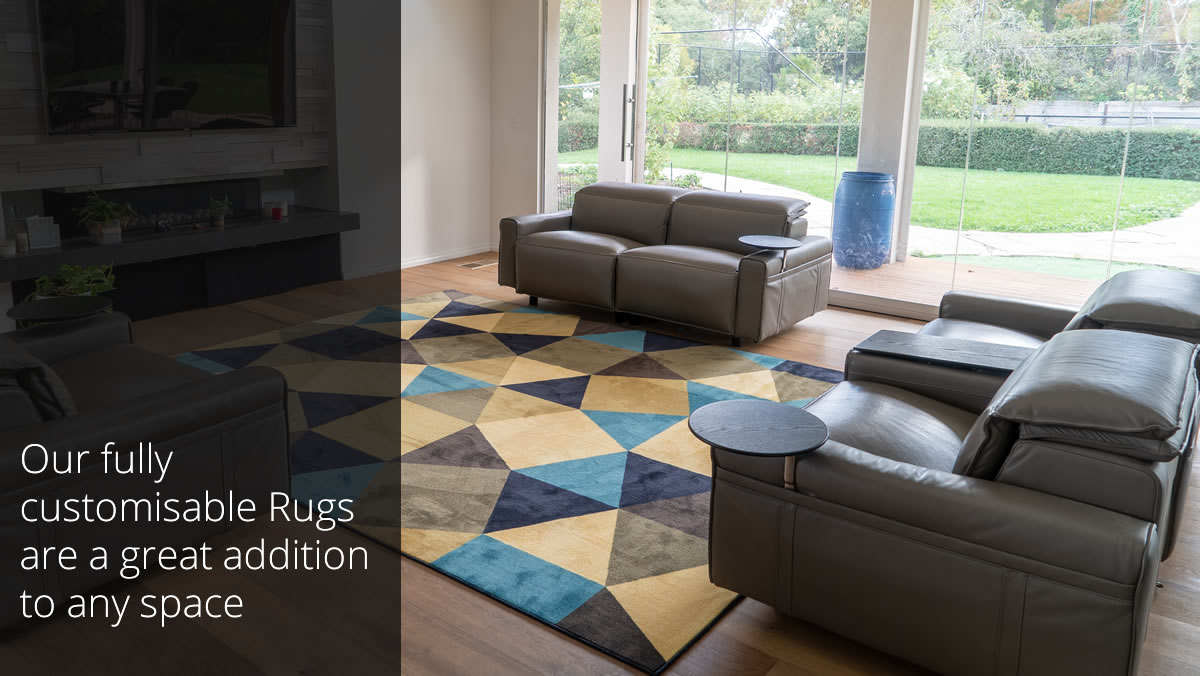 Rug Creations Australia
Custom designed rugs for your home or office
Made with a luxurious 1200-gram surface our Rugs not only look great but add comfort and warmth to your home or office.
About Rug Creations Australia
At Rug Creations Australia we proudly specialise in Custom Designed Rugs for any home or office environment. Let your imagination run wild with limitless design and colour possibilities.
Our committed team have over 50 years combined experience in creating memorable custom flooring solutions. Our unique process allows us to provide you a fully bespoke rug designed to your specifications with custom shapes and sizes, as well as handpicked colours and finishes.
Browse our Collection today and fully customise your rugs colours and size to suit your space.
Feeling more creative? No problem! Contact us today to discuss creating your very own rug design.